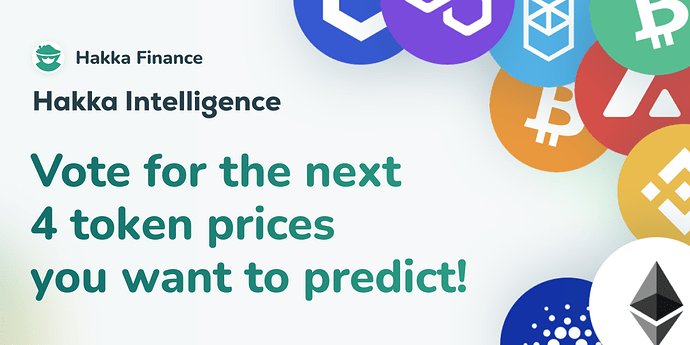 We are excited to announce that a brand new Hakka Intelligence round will be launched this week!
To involve our community in the decision-making process, we invite you to vote on the tokens you want to bet on! You'll be able to earn $HAKKA proportionally to the accuracy of your predictions after a specific period of time!
Among the 7 options below, the 4 tokens with the most votes will be picked for the upcoming round:
BTC
ETH
MATIC
BNB
DOGE
LINK
SOL
This Hakka Intelligence round will be conducted in Binance Smart Chain (BSC), using an upgraded integration to Chainlink!
Vote and pick your 4 tokens here: Snapshot